It has absolutely changed my life!
By Vernalea (Annie) Stevens - Ft. Myers, FL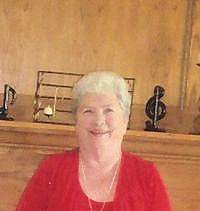 Dear Mr. Densky,
I wanted to write and let you know, all these years later, how pleased and thankful I am for the gift you gave me when you cured me of smoking through your hypnosis.
I was doubtful it would work but was desperate, having tried everything else to no avail. But, sure enough you told me that I would. not have to return after 4 or 5 visits, and that I would never smoke again.
I must say I found that funny, since each time I left your office the first thing I did was light up a cigarette. But, this trip, white I chuckled, explaining to my husband what a joke it was to think I would never smoke again, and how we had wasted our time and money. But, Io and behold, I did not ever light up again ... and what is more I cannot be in the company of anyone who smokes and can pick a smoker out of a crowd like a blood hound.
I am so grateful because I have asthma; I am sure from my smoking habit; and other ailments too.
Itís hard telling how long I would live if I had never touched the darn things. I smoked for 33 years and it was Lauren Bacall in some movie my friends and I went to that got us to go buy a pack and practice ... we were 15. I didn't smoke in front of my parents, which kind of slowed down the effect, but when I got older I smoked more.
At any rate, thank you, you probably added years to my life, as I will be 82 in July. Thank you.