I am feeling much, much better

By Faron Stetson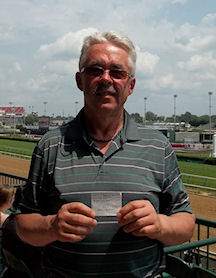 Hello Alan,
I purchased your 'Relax In A Flash!' program, and it has removed all of the toxic thought patterns from my abusive childhood, and given me my life back.
About 3 1/2 years ago I had an angry exchange with a friend that I trusted. My doctor said this triggered severe anxiety and depression. At that time I didn't realize what had happened, and over that time span my health continued to get worse.
As a child I had been badly beaten in foster homes for the first three years of my life. It took some time for my doctor to figure out what was wrong. He said the anxiety and depression were coming from my subconscious. I just could not stay in the present moment - with my thoughts all over the place, past, future, and everywhere except the present moment. So the doctor sent me for therapy that helped explain why I thought the way I did all my life. The doctor put me on nerve pills that stopped me in my tracks and made me very week. They seemed to make my situation worse.
After finding your program on the Internet, I decided to try it. Now that I've used your program for about 6 weeks, I am feeling much, much better. I find that session # 8 is the best for me.

It works - that's what people should know

By Harriett Turner

I found your site Googling one night and took the plunge by ordering a single program - Relaxation in a Flash. In a few days your package arrived and I immediately opened it up, turned on the cd and sunk back into my recliner. First, I listened to cd 1, then cd 2. The results were immediate. The process takes you DOWN deep where TRANCEformation occurs. Your section on Flash Away Stress is worth the price of the package alone, but as you know, there are many other sessions that take you on fantastic journeys.
After listening to the cds, I knew that your products were effective, first class productions and I made a second order - part two of the relaxation program and your weight loss/exercise program complete with DVD. I could include several paragraphs of praise about the programs, but the most important information I can provide is summed up in two words: IT WORKS. It works - that's what people should know about the programs. It's money not only well spent, but successfully invested in products that truly deliver what they promise.
I'm a disabled senior widow who was in need of some internal home improvement. I was dealing with the recent death of my lover, best friend, cherished husband and the resultant realities of confronting life on new and different terms. Your programs have been a gift to me which have brought healing in many broken places. Your techniques are effective and what's more, they are immediate. Change really can take place in a minute once you change your focus and re-associate your trigger thoughts and memories.
I was hesitant about spending the money for the programs, but I can truthfully say that this was the best self-investment I ever made. The dividends I am receiving from your programs have been worth every penny.
Many thanks to you Alan. I'm glad you are sharing what you know. We all are the richer for it.