I'm writing because I'm so thrilled that I've had so much success with your programs. I have your programs: "A Mind Like A Sponge!" and "Relax In A Flash! - Advanced!"

What is really wonderful is that besides help with my memory and my stress levels, the increased relaxation that I am enjoying from this program has helped me with two other large problems.

Tinnitus and a fear of driving. Now, thanks to your program, I've also been able to overcome these!

Before your CDs, I was listening another one from a very good source. But yours was the one that gave me the last big push. . . . I tell you your tape did wonders for me. All my friends are amazed at the results.

Thank you again, Maria Gray

I got the program to help me concentrate on my studies
By John Reid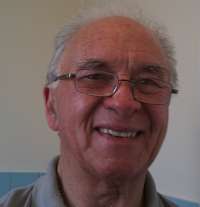 I gave a 5 star score because I like the program and though I have only been listening once a day and sometimes not at all, I feel it is slowly getting into my brain and changing my thinking, which in turn is changing me.

In particular I enjoy your voice and the way you speak along with the words you use. They really do relax me and the message really does hit home.

Whilst I got the program to help me concentrate on my studies, I find the method you use to enable concentration to improve is what is helping me considerably in other areas of my daily life. I'm a great-grandfather and thus old fashioned, so I enjoy and use chapter 2 as my main program but 3 and 5 are also really good.